Give your guests a gift to remember with our beautifully scented candle wedding favours. Not only do our candles make the perfect wedding table accessory, candle wedding favours also help to scent your wedding (even when unlit), and your guests will love burning their candle at home and reminiscing about your special day.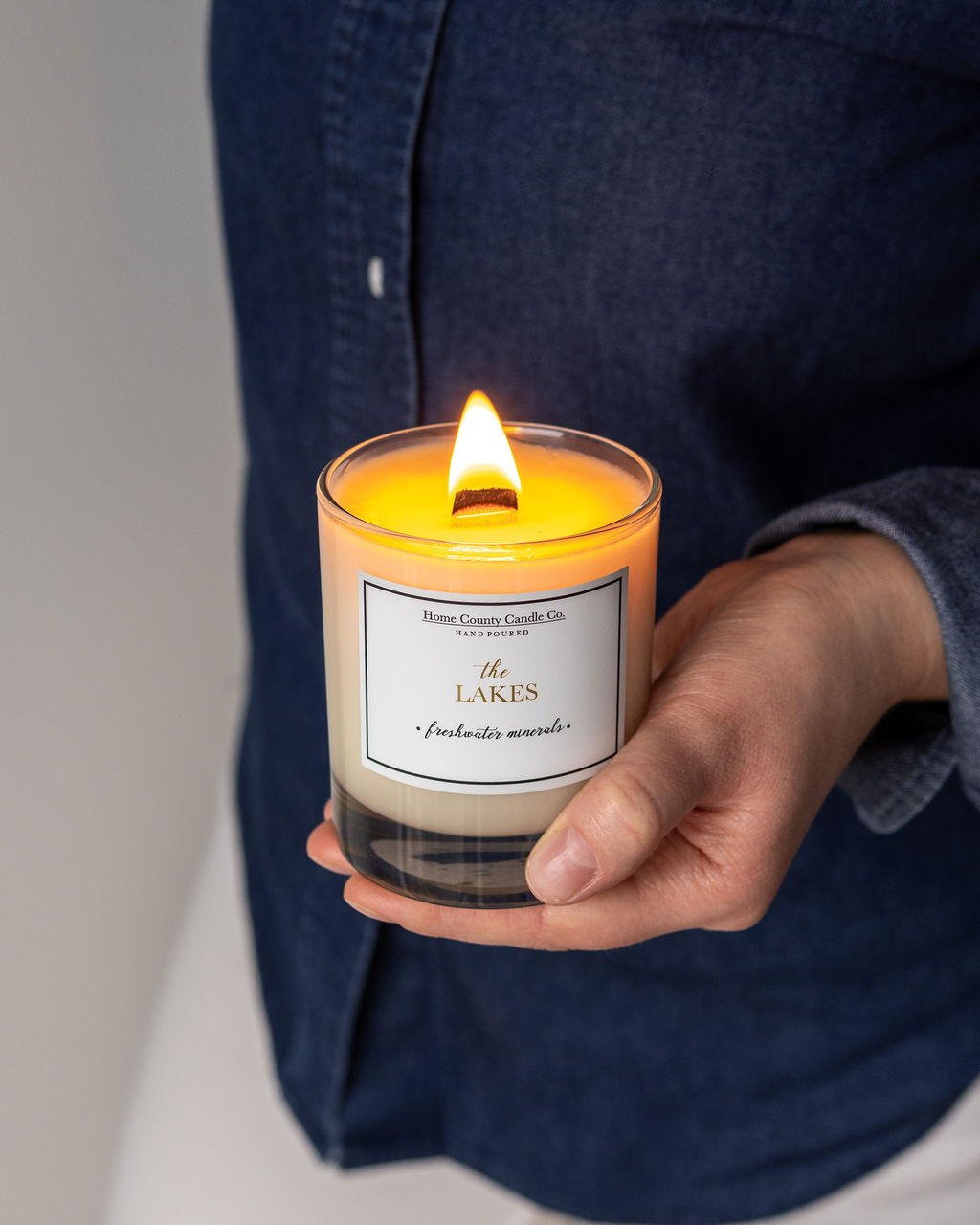 1) Choose your scent
With 27 county scents to choose from, feel free to mix-and-match your scents to tell your own unique love story. Did you meet in Surrey and marry in Cornwall? Let our county candles provide the perfect talking point for your guests.
REQUEST A QUOTE
2) Choose your size
With options so suit all wedding budgets, choose from 9cl votive candle wedding favours, mid-sized 20cl candles or our full-sized 30cl candles.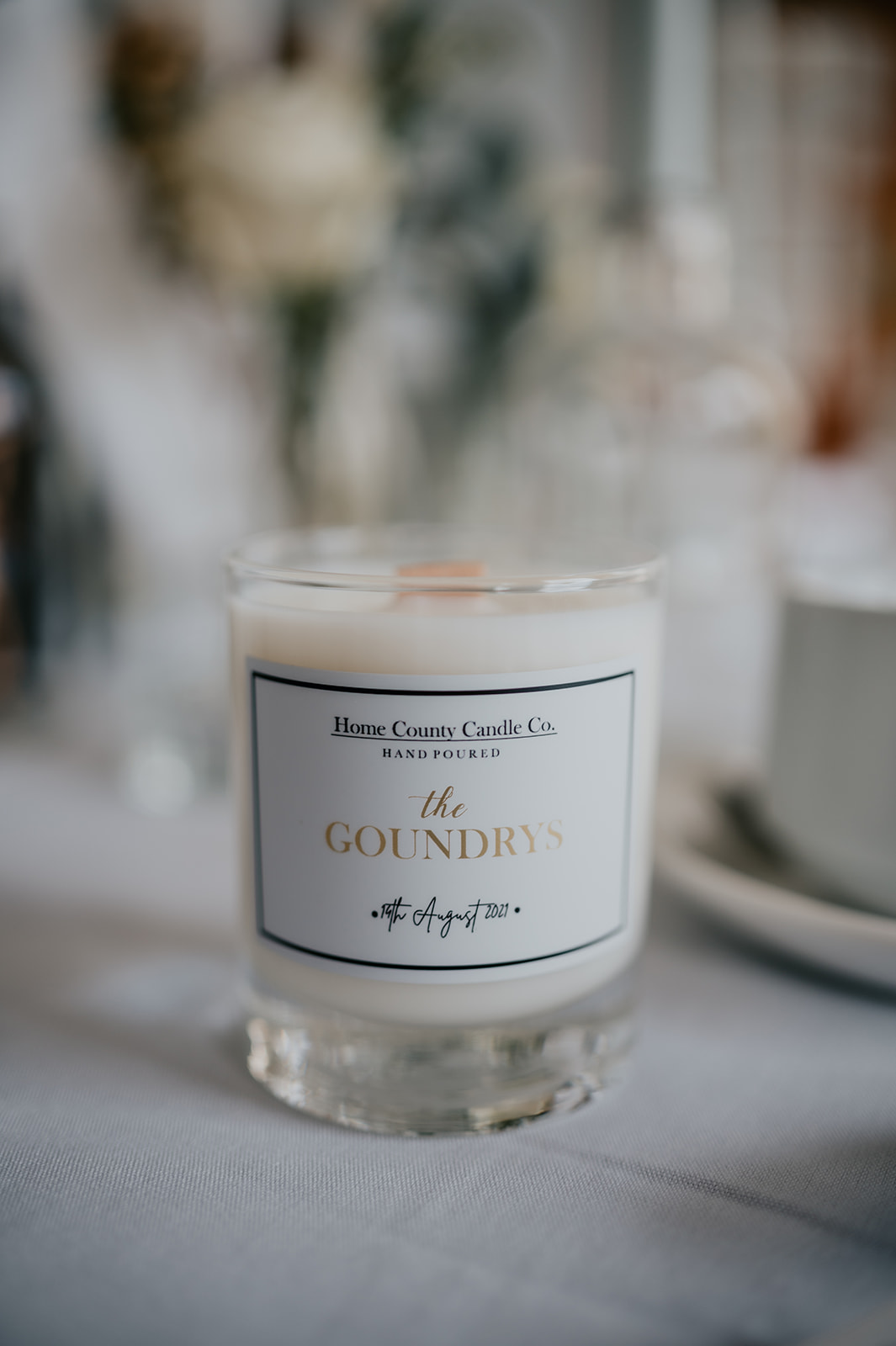 3) Customise your label
Customise your labels with names and/or dates for that extra special touch. We'll take care of all the design work for you and work with you to create your perfect wedding favours to match your unique wedding style.
REQUEST A QUOTE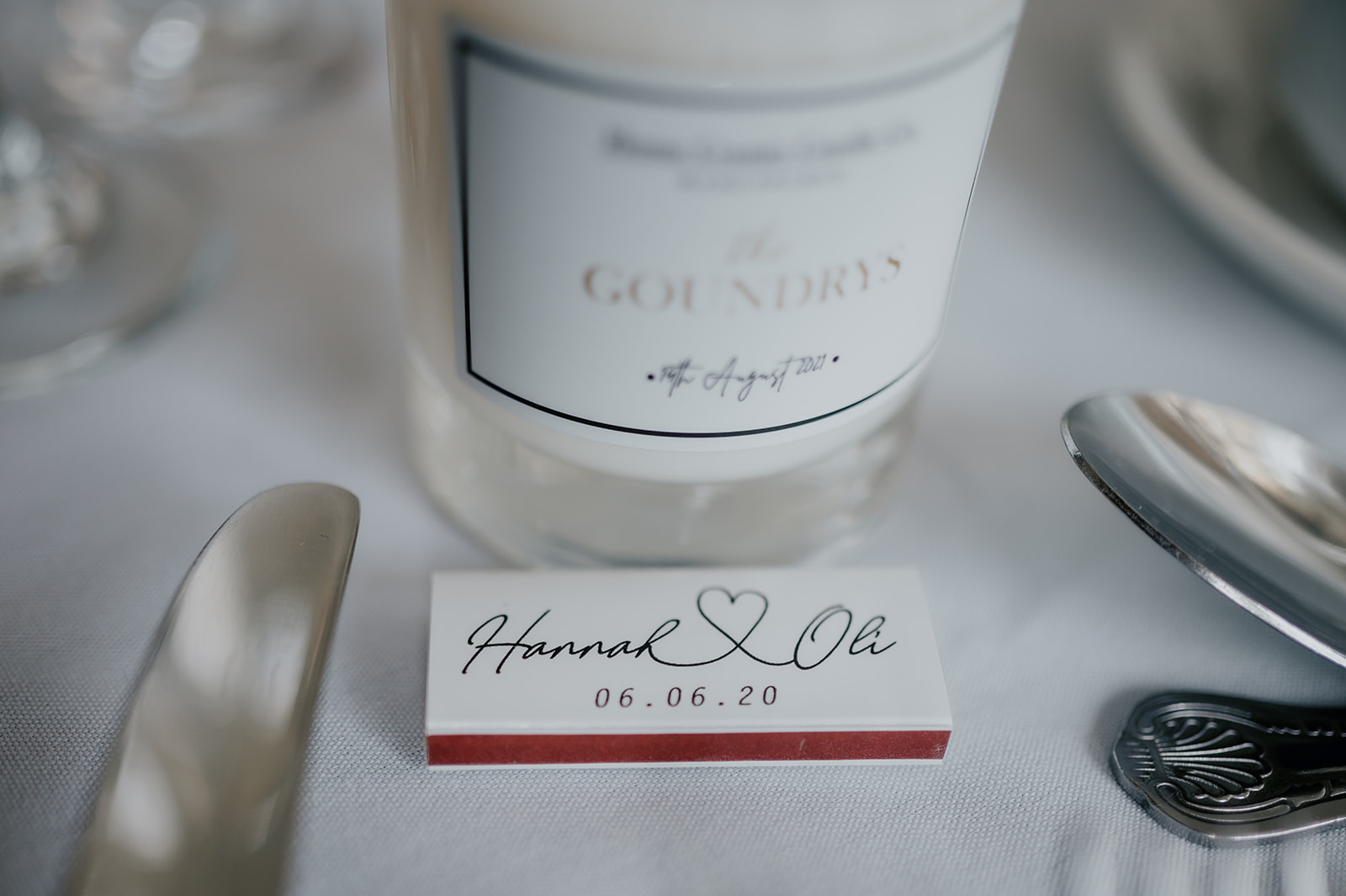 4) Add your extras
We'll work with you on ideas for packaging, bespoke wedding favour matches and anything else you can think of to create your perfect wedding favour package that is as unique as you are.
REQUEST A QUOTE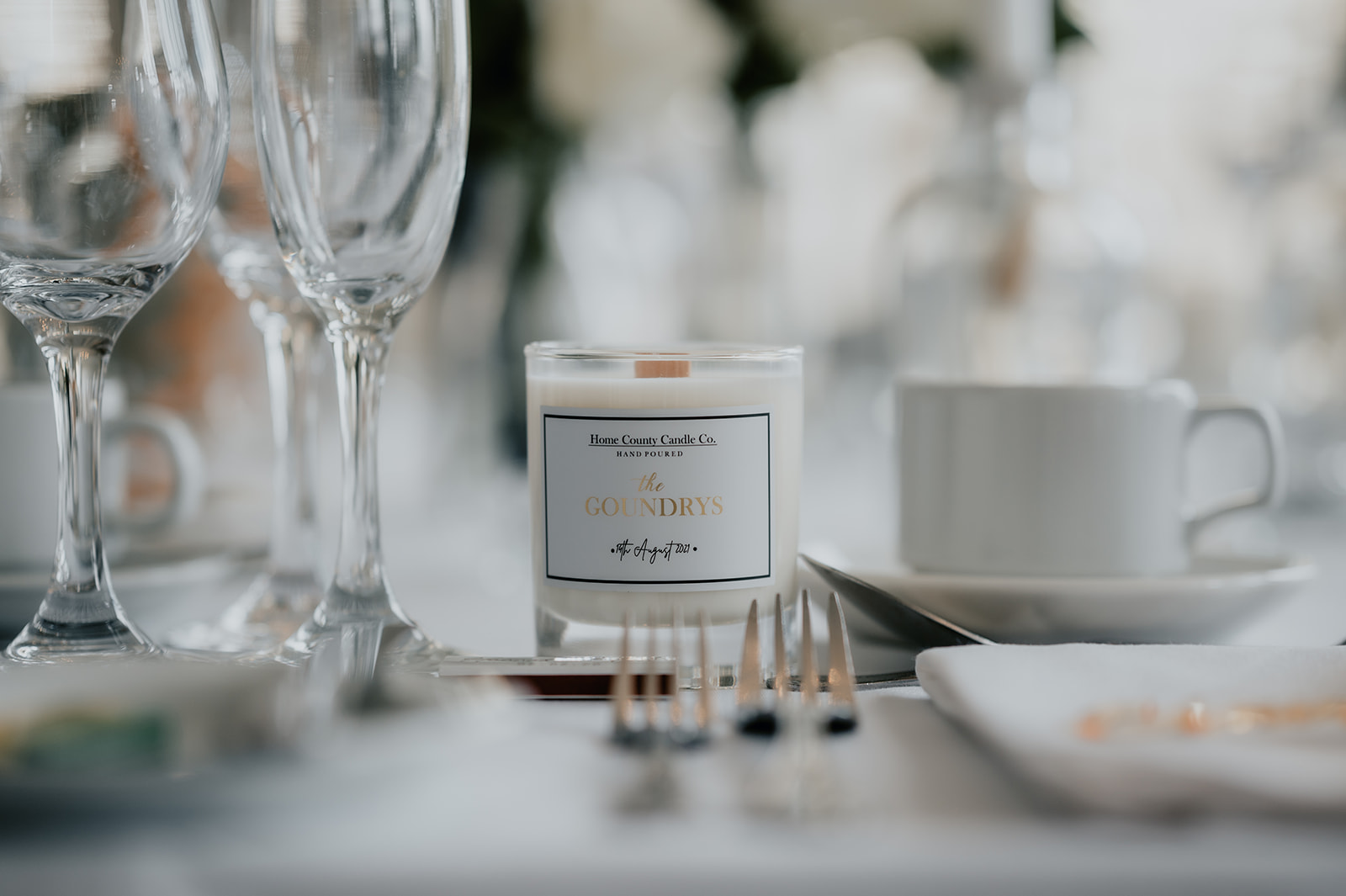 5) Scent your wedding
Your wedding scent should be as 'you' as your choice of first dance song, the groom's speech or your wedding cake flavours.
Wedding scents are the perfect way to create a tangible atmosphere and the nostalgic properties of scent will allow you and your guests to relive your wedding memories over and over again.
Fill the air with love - let us know how you'd like to scent your venue and we'll come up with a package just as unique as you are.
SCENT YOUR WEDDING
"Nothing brings to life again a forgotten memory like a fragrance."
Christopher Poindexter